NASA – Doubling Sea Level Rise By Data Tampering
Posted: April 26, 2016
Filed under:
Uncategorized
Leave a comment
Gavin Schmidt's NASA adjusting climate data to fit its government (taxpayer) funded, Mann-made global warming narrative? shock news.
Real Science
NASA has doubled 1880 to 1980 sea level rise since Hansen 1983. In 1983, NASA showed very little sea level rise after 1950. Now they show rapid sea level rise from 1950 to 1980.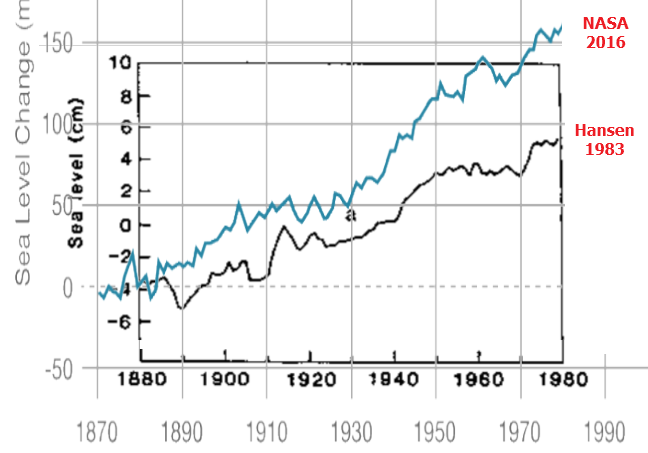 1983: 1983_Hansen_etal_2.pdf  2016 :Sea Level
This fraud should not surprise anyone, because they have also doubled global warming via data tampering during that same time period.
---