Posted: December 2, 2022
Filed under: Climate Change, snow, Snow Pack
| Tags: Climate Change, Climatism, Global Warming, snow, Snow Pack
Leave a comment
Climate Change Sanity
The severe weather forecast Europe says we are likely to have a cold early winter.  The blog authored by Renato R Colucci, makes these forecasts: (click to enlarge charts)
"Snow Extent in the Northern Hemisphere now Among the Highest in 56 years Increases the Likelihood of Cold Early Winter Forecast both in North America and Europe."
"Snow extent in the Northern Hemisphere at the end of November represents an important parameter for the early winter forecast. This year snow extent is running much higher than average and according to existing global estimates, it is now beyond the highest ever observed so far. Winter forecast, especially in its early phase and in Europe, might be strongly influenced by such a large snow extent, although many other factors need attention."  (My emphasis on sentence,)
The posting also shows that fall snow extent is increasing lately. The following charts show the trend.
View original post 43 more words
---
Posted: November 6, 2022
Filed under: Climate Change, Global Warming, snow, Snow Pack
| Tags: Avalanche, Catastrophic Anthropogenic Global Warming, Climatism, Global Warming, snow, Snowpack
1 Comment
Snowfall will become "A very rare and exciting event…
Children just aren't going to know what snow is."
Dr David Viner – Senior scientist, climatic research unit (CRU)
"Resorts could lose up to 40% of snow by 2020" – @CSIRO (2003)
"Winters with strong frosts and lots of snow
like we had 20 years ago will no longer exist at our latitudes."
– Professor Mojib Latif (2000)
"Good bye winter. Never again snow?" – Spiegel (2000)
"Milder winter temperatures will decrease heavy snowstorms" – IPCC (2001)
"End of Snow?" – NYTimes (2014)
•
H/t @Bergeonline
"It's safe to say we've seen it all now."
This is how WeatherZone.com–unlikely sceptics of the Catastrophic Anthropogenic Global Warming (CAGW) religion–opened their article reporting on extremely rare, if not unheard of, avalanches in Victoria in November.
Their overt surprise not out of context.
Climate models from the 1970s have consistently predicted that CO2-induced global warming climate change should be causing a significant decline in total snow cover. However, global snow cover has actually increased since at least the start of the record (Connolly et al., 2019), leading to some scepticism within the scientific community about the validity of UN IPCC climate models that directly drive costly global warming climate change catastrophism.
Perhaps that same healthy scepticism may well increase, amongst academics and mainstream media institutions, thanks to global warming climate change narrative-contradictions like 'Avalanches in Victoria in November!'
Though, don't hold your breath. The ClimateChange™️ eco-scare is strong and will not die quickly. Too many jobs, reputations, taxpayer trillions, and egos are now at stake.
•
Oh, just a November Aussie avalanche
ANTHONY SHARWOOD, 03 NOV 2022, 10:38 AM AEDT
It's safe to say we've seen it all now.
We've seen snow fall in late spring and even in summer on the Australian mainland. We've also seen Aussie winter snow so heavy that it caused avalanches – a hazard more commonly associated with much more mountainous countries, but which does happen here. There have even been fatalities over the years.
READ MORE: Our story on Victorian avalanches after this year's heavy June snowfalls
But we've never seen an out-of-season snowfall with heavy enough accumulation to cause a significant snow slide. Until now.
Snowy Mountains local Steve Smith (not a great cricketer but definitely a better skier than his famous namesake) got up early on Wednesday morning to take advantage of the unseasonable snowfalls, which you can read about here and here.
No ski lifts are open at this time of year, so he drove up towards the Charlotte Pass ski resort, where he hiked up the slopes of Mt Guthrie to earn a few turns on about 30 to 40 cm of fresh November snow.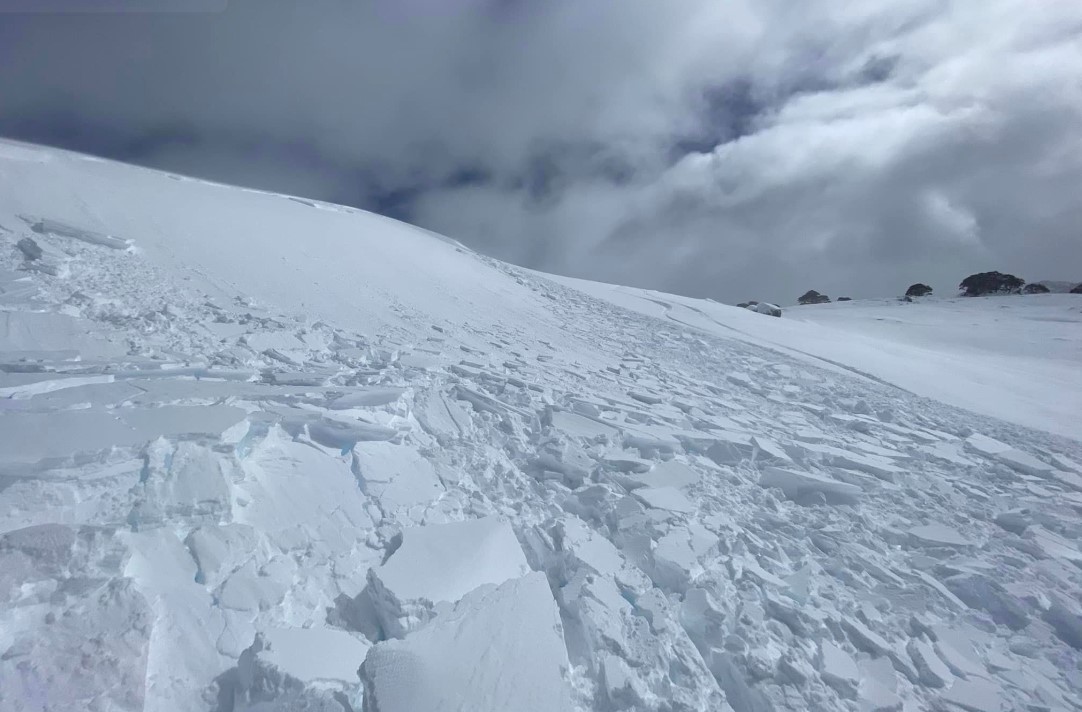 Image: Avalanches were definitely not on our weather bingo card for Novrmber. Source: Steve Smith.
That's when trouble struck. As he started skiing down, the snowpack broke away from itself and started sliding in large chunks, triggered by his skis. Look carefully and you can see his tracks to the right of the slide in the image above.
Below is a shot of the same slide from a different angle.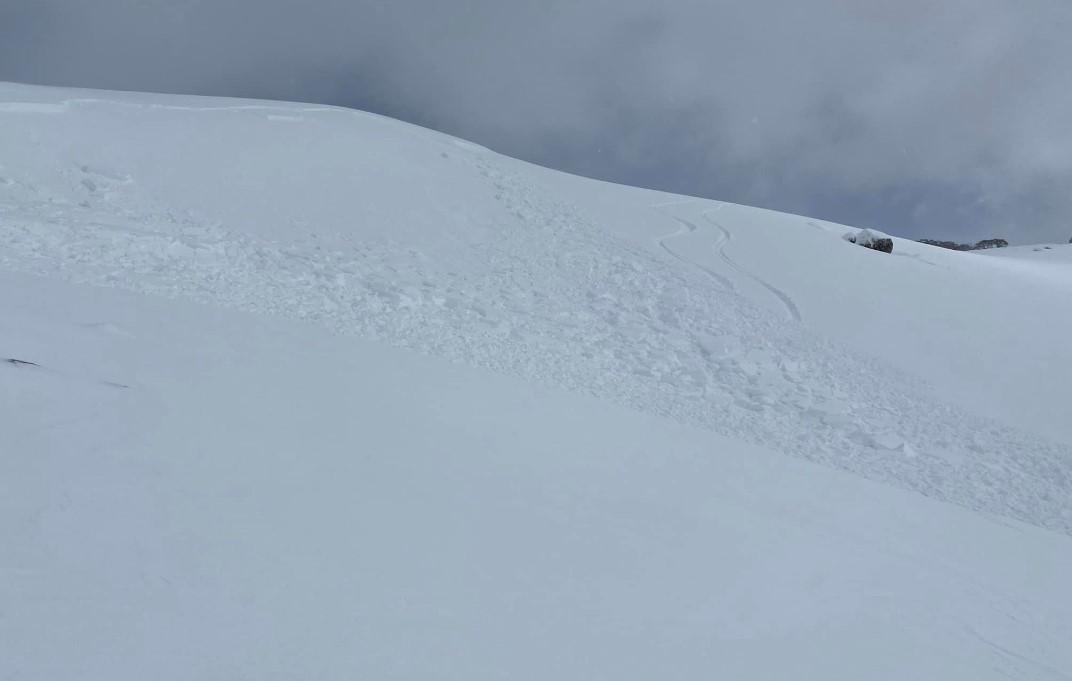 Image: Stay safe out there, folks, this can happen to you. Source: Steve Smith.
Frighteningly, Steve was caught in the slide but as he told Weatherzone, "I just relaxed and rode it out for a few seconds. No big deal. Pretty gentle terrain in there."
For the record, Steve is an experienced back country skier who has had avalanche training. He skis with a full safety kit, and so should you if you ever venture out to the back country in any season.
But it was still a lucky escape, as avalanches can bury you even on gentle terrain like the terrain in the images above.
"Take care out there," Steve warned his fellow back country adventurers who will doubtlessly be heading out in flocks in coming days before this November snow melts.
"Out on the higher alpine terrain, I reckon the avalanche risk is real for a few days till it settles down."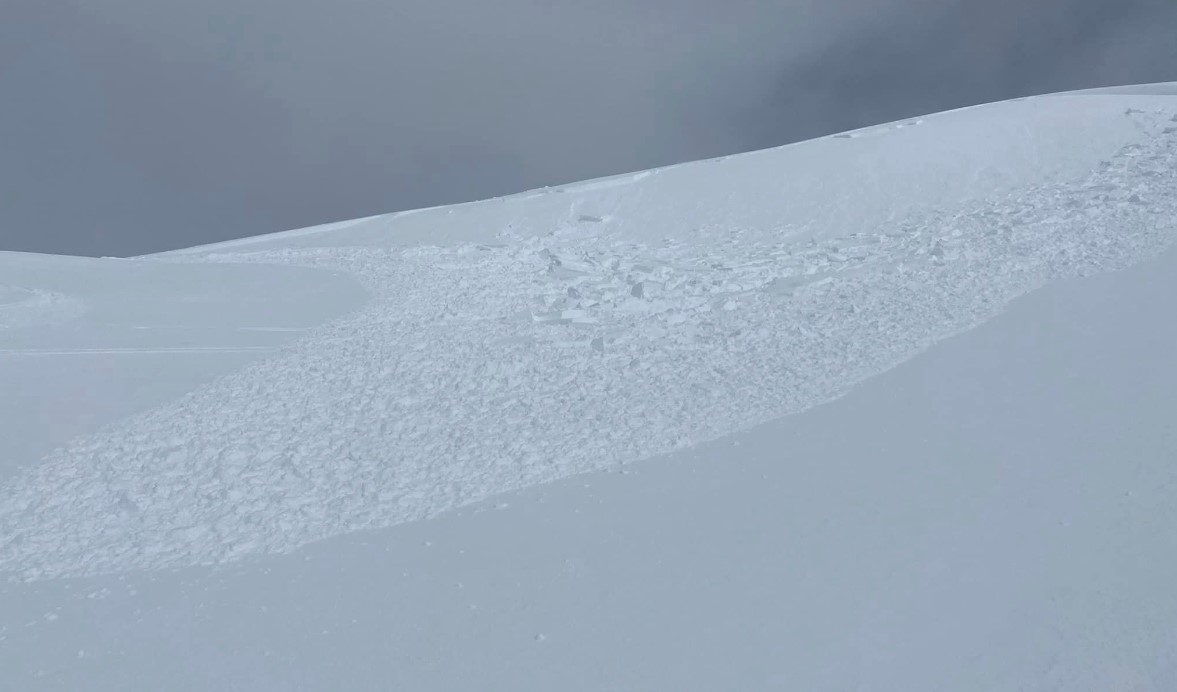 Image: Same avvy, from a slightly different angle. Source: Steve Smith.
If you do happen to be heading to the high country of Victoria and NSW this weekend for any reason, the forecast is for cool, partly cloudy weather with the chance of a light shower or two (of rain, not snow), especially on Sunday.
Oh, just a November Aussie avalanche | WeatherZone
•••
Related :
---
Posted: March 1, 2021
Filed under: Climate Change, Grand Solar Minimum, snow, Snow Pack
| Tags: Climate Change, Global Warming Scam, Mann-Made Global Warming, snow, Snowpack
Leave a comment
"In order to protect their doomsday hypothesis, the alarmists are now beginning to say that even extreme snowfall events are signs of man-made global warming.

If you haven't realized it yet, this is how the logic of climate alarmism or the doomsday cult works."

Quite. A theory that proves everything, proves nothing.

Snow related : SNOWFALL Will Signal The Death Of The Global Warming Cult | Climatism
PA Pundits International
By Vijay Raj Jayaraj~
Parts of the River Thames in London froze recently following subzero temperatures across the UK. The last time this happened was in 1963. The Netherlands shivered at minus 20 degree Celsius. Across the Atlantic, Americans experienced extreme February snowfall, causing power outages for millions of homes in Texas. In Russia, near-record snowfall levels were witnessed during Valentine's weekend.
Unmistakably, there have been extreme cold events across Europe and North America. These are certainly newsworthy events and did make headlines.
But there was a glaring difference in which the mainstream media carried these news events. When record hot events occur, the news is immediately linked to climate change. But during cold weather events, seldom does the mainstream media analyze why these events contradict their predictions of milder Winters.
When Predictions Do Not Match Reality
The majority of the world's major mainstream media—especially those of which…
View original post 739 more words
---