Posted: April 8, 2016
Filed under:
Uncategorized
Leave a comment
Real Science
NASA claims that the blade of the hockey stick is settled science, which four different independent agencies (NASA, NOAA, CRU and JMA) agree upon very closely. The agreement is claimed to be within a few hundredths of a degree.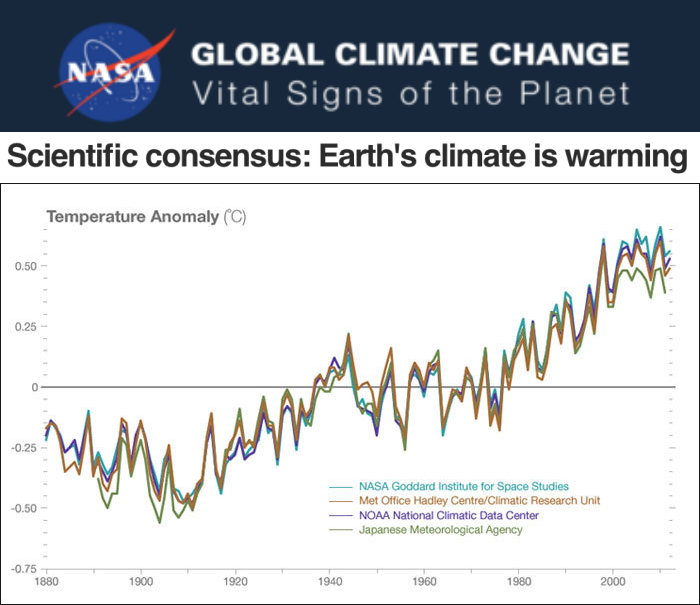 Climate Change: Vital Signs of the Planet: Consensus
The graph above is utter nonsense. NASA temperature data doesn't even agree with NASA temperature data from 15 years ago.
2016 version : Fig.A.gif       2001 version : Fig.A.ps
NASA has altered their own data by 0.5C since 2001, yet claims that everyone agrees within about 0.05C.
The Japan Meteorological Agency has altered their own data by a similar amount. In 1975 they showed no net warming in the Northern Hemisphere from 1900 to 1970.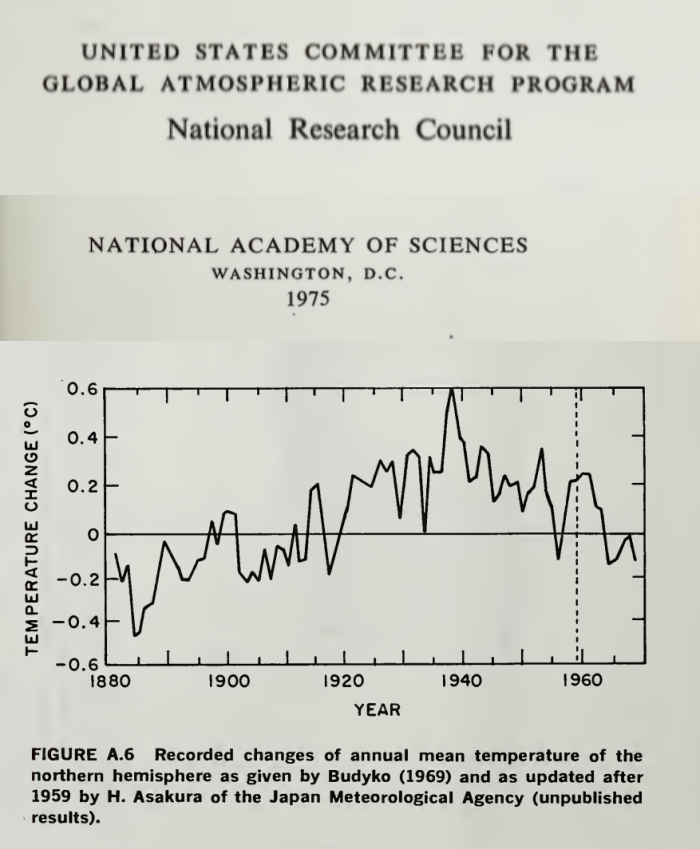 But the story gets much worse. Phil Jones from CRU said that much of the Southern Hemisphere data is "mostly made up."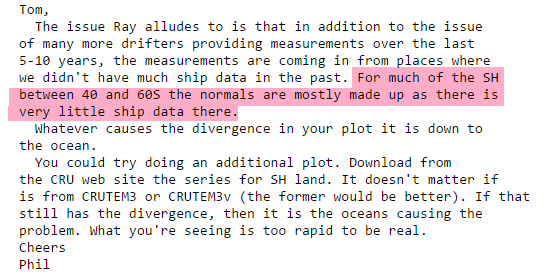 In 1978, experts said there was no…
View original post 243 more words
---
Posted: April 8, 2016
Filed under:
Uncategorized
Leave a comment
Hundreds of millions of dollars that have gone into the expensive climate modelling have all but destroyed governmental funding of research into natural sources of climate change, like clouds, ocean currents, solar activity (not modelled in IPCC CMIP5 ensembles) .

For years the modelers have maintained that there is no such thing as natural climate change…yet they now, ironically, have to begrudgingly invoke natural climate forces to explain why surface warming has essentially stopped over the past 18+ years!
PA Pundits - International
By Alatheia Larsen~
Climate alarmists love flaunting "extreme" weather predictions to instill fear in the hearts of skeptics, but a new study deals yet another devastating blow to those predictions' reliability.
Researchers at Stockholm University in Sweden published a study in the journal Nature on April 6, 2016, which found that climate model predictions for rainfall and drought extremes in the 20th Century "differed vastly" from what actually happened in the 20th Century. The climate models "overestimated the increase in wet and dry extremes," meteorologist Anthony Watts reported on his blog Watts Up With That.
The climate models that predicted inaccurately extreme weather are the same models being used to predict the alleged disastrous impacts of climate change in the future.
The Stockholm study examined rainfall data for the last 1,200 years, and found that "prominent seesaw patterns" of wetness and dryness occurred "under both warm and cold
View original post 263 more words
---