Posted: April 29, 2016
Filed under:
Uncategorized
Leave a comment
Not much has changed in 230 years. Climate superstition still reigns supreme.

Why? Because, deep within human nature there are certain types of people who yearn for catastrophe, they yearn to have significance in their lives believing that theirs is the time when the chickens are coming home to roost and everything is going to go tits up.
Real Science
Australia has been experiencing droughts and floods since it was first discovered by Captain Cook.
"there is little doubt that Australia is subject to long periods during which dry seasons prevail, and again, intervals of some years, in which there is a prevalence of floods" – 1868
Aborigines said that the climate used to be perfect, but was ruined by the white men.
"The aborigines say that the climate has undergone this change since white-man came in country. "Old-hands" speak positively of creeks, constantly running streams, in their early days" – 1846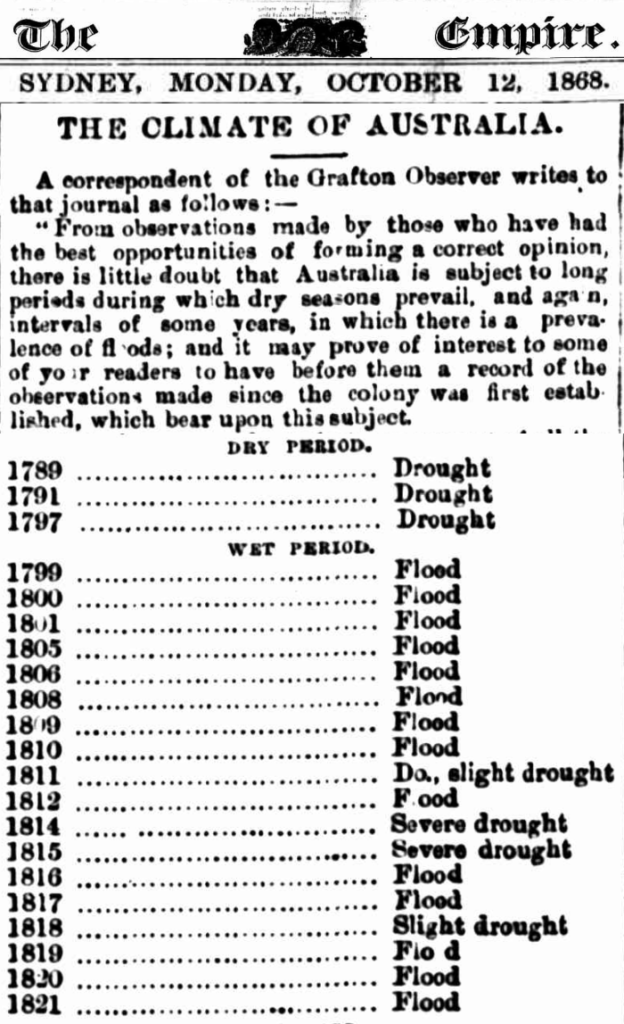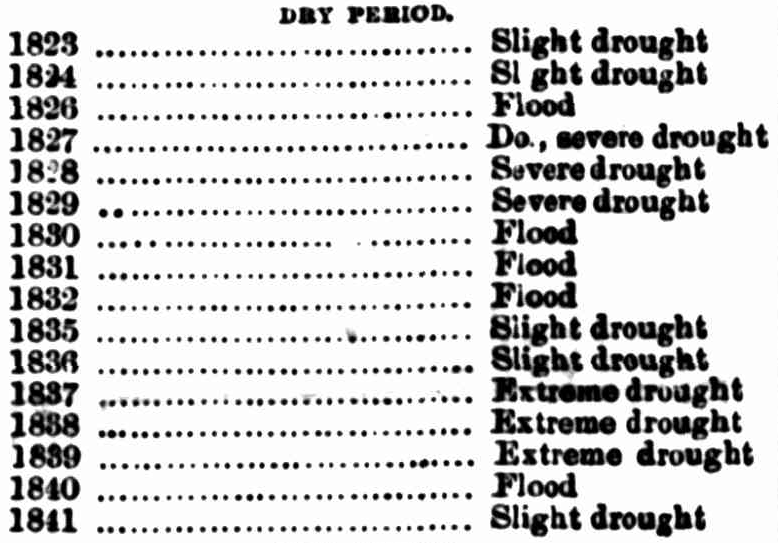 13 Oct 1868 – THE CLIMATE OF AUSTRALIA. – Trove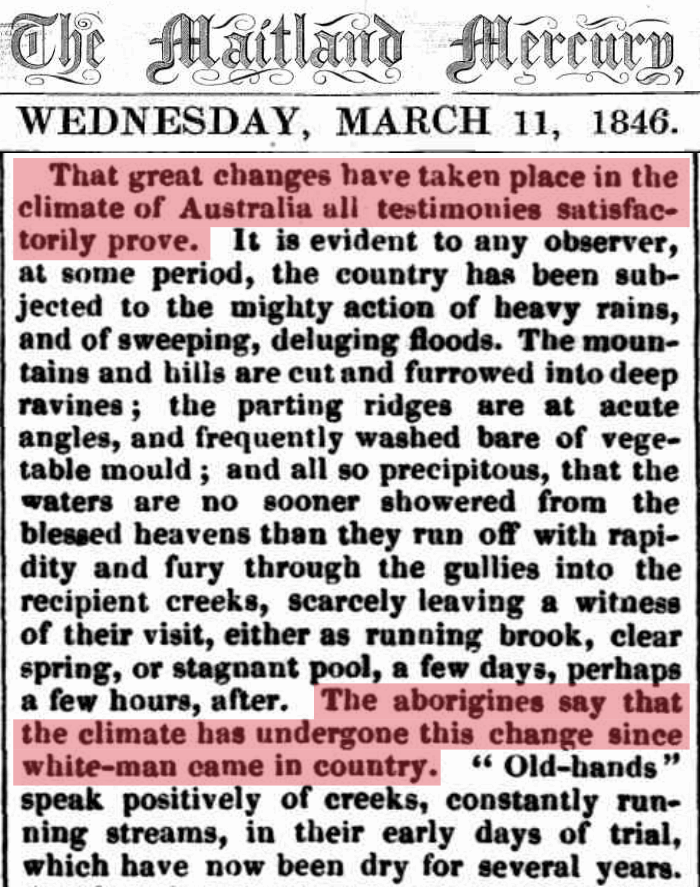 11 Mar 1846 – ON THE CHANGE OF CLIMATE. – Trove
I prepared this visualization to help readers understand the difference between natural droughts and man-made drought.

---
Posted: April 29, 2016
Filed under:
Uncategorized
Leave a comment
Is "dangerous manmade climate change" merely the greatest overheated environmentalist con-job and shell game ever devised to advance the Big Green anti-energy agenda?

The only thing more certainly 'yes' in answer to this question is death and (carbon) taxes!

CANNOT wait to see "Climate Hustle"!!
PA Pundits - International
Be sure to see this movie Monday, May 2 – during its one-night nationwide engagement
By Paul Driessen ~
Without presenting it to the U.S. Senate, as required by the Constitution, President Obama has signed the Paris climate treaty. He is already using it to further obligate the United States to slash its fossil fuel use, carbon dioxide emissions, and economic growth … control our lives, livelihoods, living standards, and liberties … and redistribute our wealth. Poor, minority, and working class families will suffer most.
China, India, and other "developing" economies are under no such obligation, unless and until it is in their interest to do so. For them, compliance is voluntary – and they cannot afford to eliminate the fossil fuels that supply 85% of all global energy, generate some 90% of developing nations' electricity, and will lift billions of people out of abject poverty. That's why these countries…
View original post 443 more words
---