Mikey Doesn't Like It!
Posted: March 28, 2016
Filed under:
Uncategorized
2 Comments
Psychology 101: Mikey pens diatribe. Mikey cares. Mikey rattled. Mikey defensive. Mikey abuses.

Mikey knows sea level rise is *not* accelerating via colourless, odourless, trace gas and plant food CO2.
Real Science

After attacking me with a bunch of BS, Michael "An Embarrassment To The Profession" Mann has deleted my response. He can't win a debate, so he censors.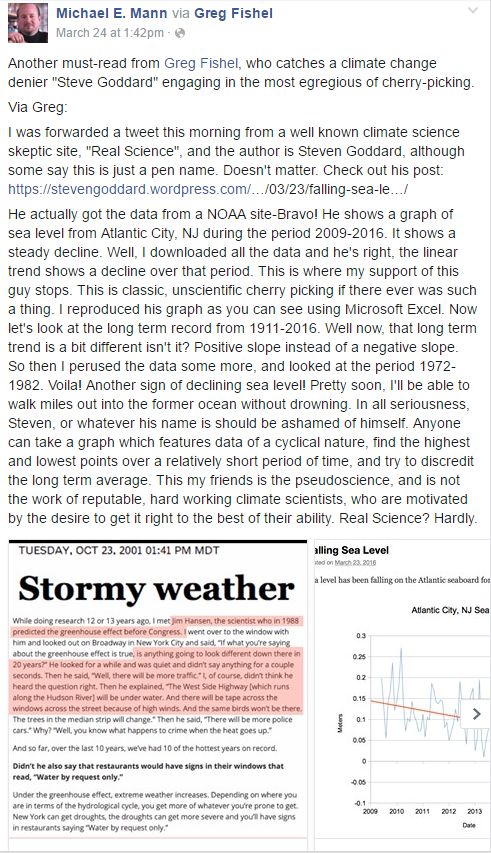 (31) Michael E. Mann – Another must-read from Greg Fishel, who catches…
This was my response, which is now gone.

---