Posted: March 21, 2016
Filed under: Drought, Uncategorized
| Tags: Climate Change, drought, US
Leave a comment
2016 : US drought at historic lows. #ActOnClimate #Paris #etc
Real Science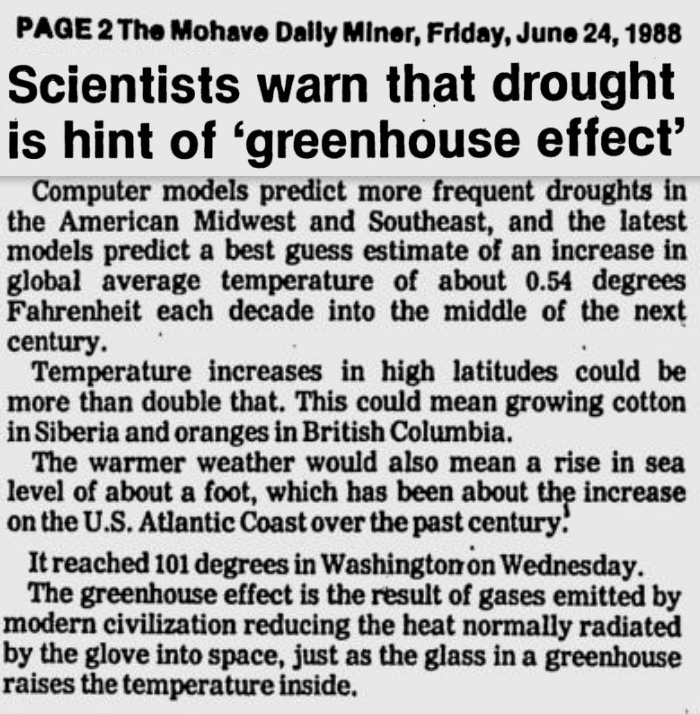 Mohave Daily Miner – Google News Archive Search
Government climate experts insist that we are living in the hottest times ever. They also say that global warming causes drought.

Let's assume that their temperature data and their climate models are correct, and check their work. Drought in the US is near historic lows.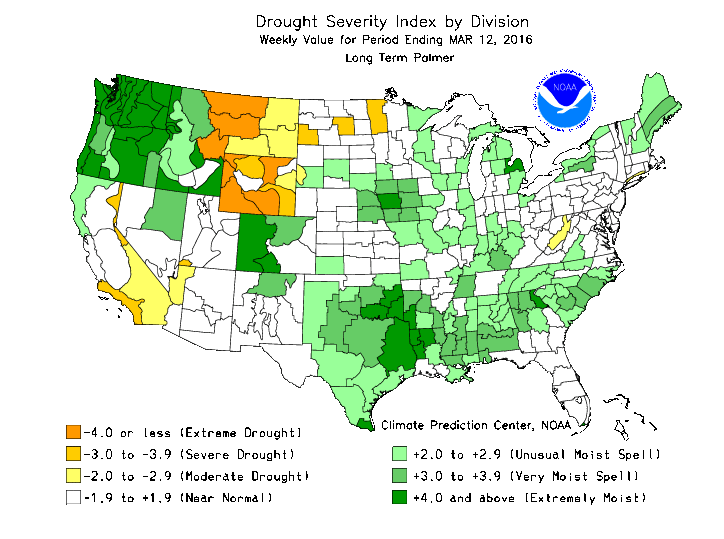 The same El Nino which they used to generate their fake temperature records, also created very wet conditions in the US. Government scientists have known this for decades, and even occasionally told the truth – before they started getting paid by Al Gore to lie.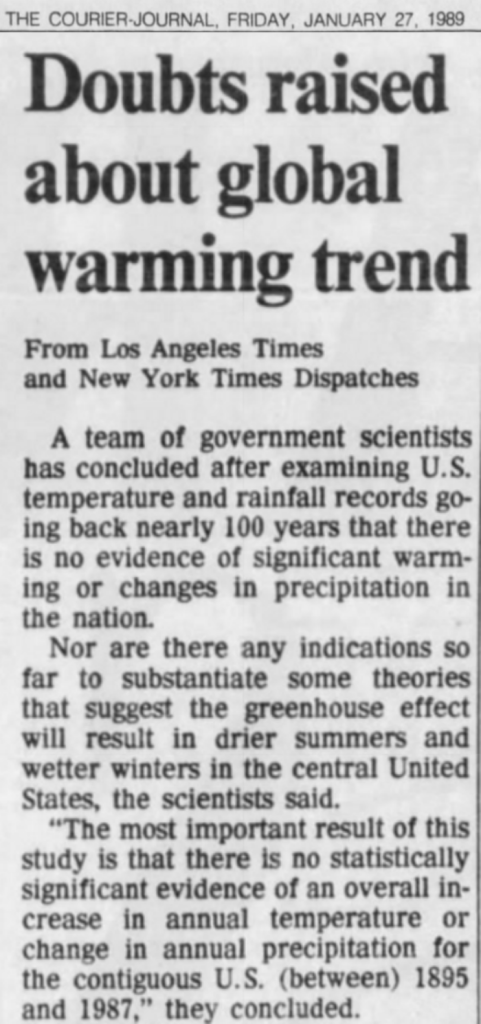 ---
Posted: March 21, 2016
Filed under: Climate Changes, Climate History, Drought, UN, UNEP
| Tags: 1930's, Alarmism, California, California Drought, drought, NOAA, UN, UNEP
Leave a comment
We celebrate Earth Hour so that the United States may never experience 80% drought ever again.
Donate NOW to "Act on Climate", even if severe drought is now only at about 10% of USA land mass.
Real Science
People who say that droughts are getting worse, have absolutely no clue what they are talking about.
---