Today's Climate Fraud From The "Union Of Concerned Scientists"
Posted: July 11, 2015
Filed under:
Uncategorized
2 Comments
Real Science
The Union of Concerned Scientists says Wisconsin is getting super hot, the ice is disappearing, and the Great Lakes are drying up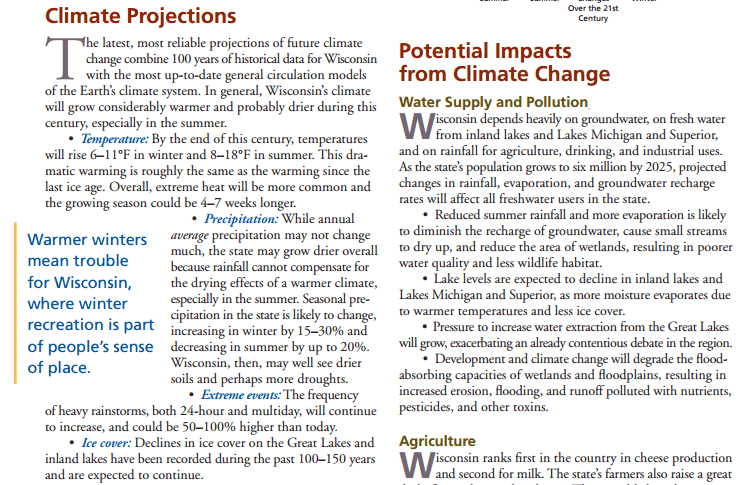 www.ucsusa.org/sites/default/files/legacy/assets/documents/global_warming/ucssummarywi-revisedfinal.pdf
Every single one of their claims is patently false. Wisconsin summers are getting cooler, with fewer hot days
Wisconsin winter temperatures haven't changed.

Great Lakes ice levels have been at record levels in recent years.

Great Lakes water levels haven't changed over the past century.

There isn't any basis to any of the UCSUSA claims. They are a propaganda organization dedicated to spreading misinformation about the climate.
---