Posted: September 22, 2022
Filed under: Coronavirus, Science
| Tags: blood cells, COVID-19, Moderna, mRNA, Peer Review, Pfizer, science, Vaccines
Leave a comment
Frightening study out of the International Journal of Vaccine Theory, Practice, and Research August 2022 documenting abnormal changes to blood cells following mRNA (Pfizer/BioNTech or Moderna) 'vaccination'.

The Italian, peer-reviewed study found a staggering 94 percent of vaccinated patients with subsequent abnormal blood issues.
Science Matters
Figure 1. These photos are at 40x magnification. At the left side, (a) shows the blood condition of the patient before the inoculation. The right side image, (b) shows the same person's blood one month after the first dose of Pfizer mRNA "vaccine". Particles can be seen among the red blood cells which are strongly conglobated around the exogenous particles; the agglomeration is believed to reflect a reduction in zeta potential adversely affecting the normal colloidal distribution of erythrocytes as seen at the left. The red blood cells at the right (b) are no longer spherical and are clumping as in coagulation and clotting.
Source:  Dark-Field Microscopic Analysis on the Blood of 1,006 Symptomatic Persons After Anti-COVID mRNA Injections from Pfizer/BioNtech or Moderna,  International Journal of Vaccine Theory, Practice, and Research in August 2022.
Report on study from Jennifer Margulis and Joe Wang at Epoch Times Peer-Reviewed: 94 Percent…
View original post 1,521 more words
---
Posted: August 8, 2022
Filed under:
Coronavirus
| Tags: COVID-19, immune system, mRNA, Vaccines
2 Comments
Booster™️ update…
Well worth a read. If only to restore your faith in the government health bureaucracy (autocracy). /sarc
Science Matters
My title concerning mRNA vaccines is a play on the Animal Farm slogan.  It's prompted by research reports looking for answers why highly vaccinated populations like those in Europe and North America experience continuing Omicron infections, while other places like Africa do not.  The surprising finding is summarized at the end of the report.  While two vax shots do not prevent future infections, they do protect against serious illness from the virus, and thus benefit the persons.  But the data suggest that additional booster shots are counter-productive by diminishing the immune system response to further viral exposure.
The paper published in Science is Immune boosting by B.1.1.529 (Omicron) depends on previous SARS-CoV-2 exposure.
A long-term study of healthcare workers in the United Kingdom has allowed their history of infection and vaccination to be traced precisely. Reynolds et al. found some unexpected immune-damping effects caused by infection with a heterologous variant…
View original post 1,027 more words
---
Posted: October 15, 2021
Filed under: Climatism, Coronavirus
| Tags: Astra Zeneca, Australia, Breakthrough, Coronavirus, COVID19, Delta, Jay Bhattacharya PhD, Moderna, mRNA, NSW, Pandemic, Pfizer, science, Stanford School of Medicine, Vaccines
2 Comments
"The urge to save humanity is almost always a
false-front for the urge to rule it."
– H.L. Mencken
"Of all tyrannies, a tyranny sincerely
exercised for the good of its victims
may be the most oppressive."
– C. S. Lewis
•
If the issue were less tragic, one might quip that the editor of Australia's state-run media monolith was on holiday's for the taxpayer funded ABC to even begin to think about running this story for the great unwashed to digest.
That aside, up to date NSW.gov data observing "36 of the 49 aged care residents that died after contracting Covid-19 during NSW's Delta outbreak were fully vaccinated", is not an isolated case or issue in terms of unexpected relationships between the fully vaccinated and the non vaccinated.
The UK Health Security Agency recently released data showing an overrepresentation of fully vaccinated people contracting Covid-19 over the non-vaccinated, especially in the over 30 year old cohort where actual risks begin.
Via Dr Jay Bhattacharya (Professor Stanford School of Medicine. MD, PhD) :
Screenshot : https://twitter.com/DrJBhattacharya/status/1447915204071800838?ref_src=twsrc%5Etfw%7Ctwcamp%5Etweetembed%7Ctwterm%5E1447915204071800838%7Ctwgr%5E%7Ctwcon%5Es1_&ref_url=https%3A%2F%2Fclimatism.wordpress.com%2F
Source: https://assets.publishing.service.gov.uk/government/uploads/system/uploads/attachment_data/file/1023849/Vaccine_surveillance_report_-_week_40.pdf…
•
Three in four aged care deaths in NSW's Delta outbreak were fully vaccinated, data shows
By Amy Greenbank Posted 4h ago
Government data, released to the ABC, has revealed 36 of the 49 aged care residents that died after contracting COVID-19 during NSW's Delta outbreak were fully vaccinated.
All had underlying health conditions or were in palliative care.
Until now, the overall number last year's deaths in NSW aged care facilities had been reported weekly by the Federal Department of Health and their vaccination status occasionally mentioned in NSW Health daily updates, but no cumulative figure had been publicly released.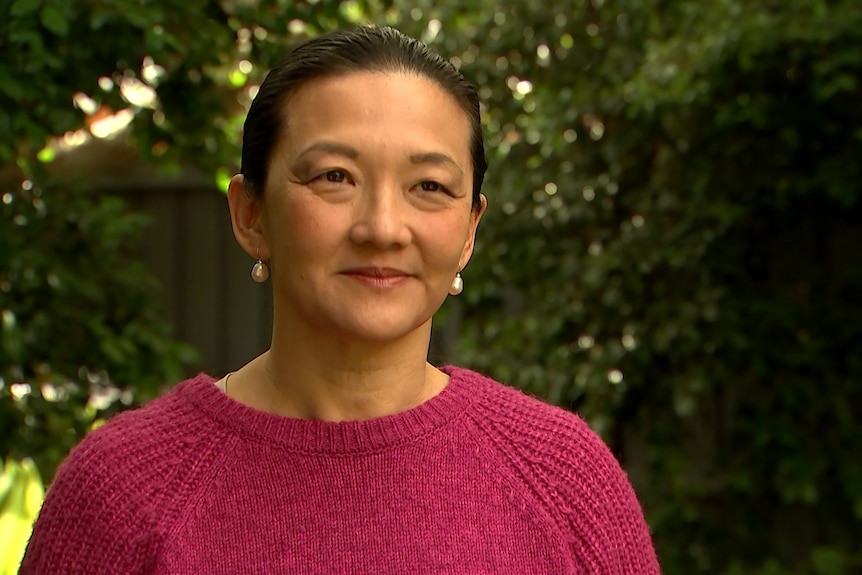 Professor Lee-Fay Low, who specialises in ageing and health at the University of Sydney, said it shows the elderly were still vulnerable.
"Last year, 33 percent of aged care residents that got COVID-19 died," Professor Low said.
"This year, it's come down to 14 per cent but it's still a lot higher than the 0.4 per cent of Australians that die if they get COVID-19."
When lockdown lifted in NSW on Monday, new health advice permitted aged care residents two fully vaccinated visitors a day and permission to leave their facilities to attend family gatherings.
Given community transmission of the virus was expected to rise as restrictions ease, Professor Low said residents and families should be asked what level of risk they were willing to accept.
"There's a balance, if you're trapped, locked in a home which can't meet your needs for love and can't see your grandchildren, how do you balance that against maybe a 14 per cent chance of dying if you get COVID?"
Professor Low was concerned that some aged care facilities were rejecting health advice and enforcing tighter restrictions without consulting families.
"Because it was so catastrophic last year when there was an outbreak in nursing homes, facilities are really scared to reopen, and I think we should shift that risk balance towards wellbeing a bit more."
Vicki Dowling's mother Lorna Willmott is a resident at Ashfield Baptist Homes in Sydney's inner west.
"It's time to move on," Ms Dowling said.
"There's risks in life with everything we do. There's a risk when we get in the car and cross the road."
Three in four aged care deaths in NSW's Delta outbreak were fully vaccinated, data shows – ABC News
•••
Covid-19 Related :
---