Posted: June 23, 2019
Filed under: Climate Change, Climatism, Green Agenda, Green Energy, Unreliables
| Tags: Climate Change, Climatism, Diesel, Electric Cars, EV's, Fossil Fuels, Global Warming, Tesla, Tweet Of The Week, Twitter, unreliables, Veganism
2 Comments
---
"Giving society cheap, abundant energy would be the
equivalent of giving an idiot child a machine gun."
– Prof Paul Ehrlich, Stanford University/Royal Society fellow
"Renewable energy technologies simply won't work; we need a fundamentally different approach." – Top Google engineers
"The fact that an opinion has been widely held is no evidence whatever that it is not utterly absurd; indeed in view of the silliness of the majority of mankind, a widespread belief is more likely to be foolish than sensible." – Bertrand Russel
***
GOTTA love this one from tweeter You Had One Job…
***
RELATED :
SEE also :
•••
(Climate sceptics/rationalists still waitin' for that "big oil" cheque to arrive in the mail!)
Help us to hit back against the bombardment of climate lies costing our communities, economies and livelihoods far, far too much.
Thanks to all those who have donated. Your support and faith in Climatism is highly motivating and greatly appreciated!
Citizen journalists can't rely on mastheads, rather private donations and honest content. Every pledge helps!
Click link for more info…
Thank You! Jamie.
•••
---
Posted: February 26, 2018
Filed under: Climatism, Fact Check, Failed Green Schemes, Hypocrisy, Sustainability
| Tags: #keepitintheground, Apple, Child labour, Child mining, climate, Cobalt, Congo, Dominican Republic, Eco-hypocrisy, Electric Cars, Elon Musk, Hypocrisy, iPad, iPhone, Lithium, mining, nature, Rare earth minerals, Sustainability, Tesla
Leave a comment
THE next time you are met with the fashionable climate hashtag #keepitintheground by a holier-than-thou climate warrior, calmly remind them that their iPhone, iPad and electric car is not as "sustainable" as they might have hoped for and definitely doesn't run on a planet-friendly diet of tofu and mung beans.
THEN advise them to direct their misinformed, groupthink-enabled rage at their silicone valley eco-icons – Elon Musk and Apple et al – who are digging gigantic holes in the ground too. Oh, and hiring child miners aged 4 who are living a hell on earth in the Congo mining for their Cobalt…
This slideshow requires JavaScript.
via The Australian
Apple fires up fight for cobalt

ALEXANDRA FREAN
The Times

Apple is seeking to buy cobalt directly from mining companies amid a looming shortage of the metal, a key ingredient for the lithium-ion batteries in its iPhones and iPads.

Fearful that the boom in electric cars might put pressure on supplies, the Californian technology giant has been in discussions to secure contracts for "several thousand metric tons" of cobalt each year for at least five years, according to Bloomberg.

While smartphones use an estimated ten grams of refined cobalt, a typical electric car battery uses five to ten kilograms.

If sales of electric vehicles hit a forecast of 30 million by 2030, it will drive further explosive growth in cobalt demand, according to research for Glencore, the mining company, by CRU, a commodities analyst. It forecasts a "material" impact from demand for electric cars by as early as 2020, with an extra 24,000 tonnes needed as early as 2020, compared with about 110,000 tonnes mined globally in 2017 and an additional 314,000 tonnes by 2030.

If Apple secures its own cobalt contracts, rather than leaving it to companies that supply its batteries, it could find itself in fierce competition with carmakers for the metal.

The talks, understood to have begun more than a year ago, come after a tripling in the price of cobalt in the past 18 months, as carmakers jump into the fully electric or hybrid power business, following the likes of Toyota and Tesla. Countries including Britain and France have said that they will ban the sale of petrol and diesel cars from 2040.

Apple declined to comment on the talks. However, Ivan Glasenberg, chief executive of Glencore, the world's biggest cobalt producer, said in December that the iPhone maker was among the companies it was talking to about cobalt, along with Tesla and Volkswagen.

Overnight (AEDT) Mr Glasenberg said that no deal had been signed. "We don't have any long-term contracts with Apple; we haven't signed anything with Apple."

He added: "We have seen the investments that motor car companies are making in electric vehicles and they will need battery supply, so the demand for electric vehicles is strong. It will require a lot of cobalt and we all know the geological scarcity of cobalt."

Mr Glasenberg noted that supply was "relatively constrained", as cobalt could not be mined like lithium, but was a by-product mainly of copper and nickel.

There are also questions about the stability of supply in the Democratic Republic of Congo after a vote last month by its parliament to raise royalties on mining. The change is designed to ensure that the country gets a bigger share of the money paid for its commodities, but it will raise costs for producers.

Mining companies are lobbying against the change, which Mr Glasenberg said would lead to under-investment. "Can the world produce as much cobalt (as) it's going to need? … What happens in the DRC is going to be very important going forward," he said.

Apple's move to secure its own supplies of cobalt comes amid a global drive to safeguard supplies of crucial metals used in electronics while reducing dependence on the DRC, which supplies two thirds of the world's cobalt but has been criticised for human rights abuses, including using child labour.

In response to criticism from human rights groups, Apple now uses only cobalt refined and smelted in China, Belgium and Finland. It will accept metal from the DRC only if it comes from mines that can prove they provide adequate health and safety protections and safeguards against child labour.

Michael Giblin, mining analyst at S & P Global Market Intelligence, said that end-users of cobalt were already looking for alternatives to the metal.

"Due to the rapid increase in the cobalt price over the last year, plus the fact that the majority of cobalt will be sourced from areas with political and social instability, battery technology is being continually evolved to reduce the reliance on cobalt.

"Conventional battery chemistries are being modified to reduce the cobalt content by increasing content of other metals such as nickel or manganese."

With Emily Gosden

The Times
•••
Related :
•••
(Still waiting for that "big oil" cheque to arrive in the mail!)
Click this link for brief info…TQ!
•••
---
Posted: February 11, 2018
Filed under: Biofuels, Carbon Credits, Carbon Dioxide, Carbon Trading, Climatism, Environmentalism, Fact Check, Failed Climate Models, Green Agenda, Pseudo-Science, Renewables, Wind Farms
| Tags: Biofuels, Carbon offsets, climate, Climate Change, Electric Cars, Environmentalism, Global Warming, Global Warming Hoax, Green Agenda, green energy scam, Insulation, Organic, recycling, Science and Environment, Scientific Method, Water conservation, Wind Turbines
Leave a comment
"FEW things are so deadly as a misguided sense of compassion." – Charles Colson
"THE road to hell is paved with good intentions." – Saint Bernard of Clairvaux (1090 – 1153)
*
WE all want to be good stewards of the environment. However, in the era of "Save The Planet" virtue-signalling, the need for deeds may, in fact, be doing more harm than good, to you and Mother Nature!
THE "10 Problems With The Green Agenda" remind us that noble intentions are often misguided leading to undesired environmental outcomes and frequent misallocation of public resources with little regard for accountability and budget constraints.
10 Problems With the Green Agenda
If the road to hell is paved with good intentions then the road to climategeddon must be paved with pages from the green agenda. For the past couple of decades, armchair environmentalists and image-conscious politicians have been pushing through planet-saving initiatives that are often anything but. Initiatives like: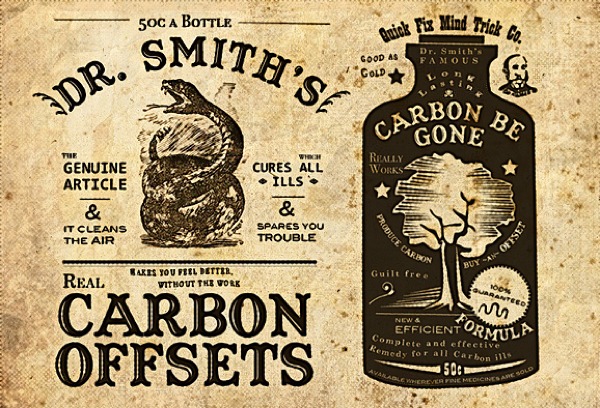 Let's say you're environmentally-conscious but need to fly. Enter carbon offsetting: for the price of a coffee you can pay some third world farmer to quit burning coal, or some company to plant enough trees to cancel out the emissions from your trip.
If it sounds too good to be true, that's because it is. The whole practice of carbon offsetting is so fundamentally flawed that eco-writer George Monbiot compared it to pushing food around your plate "to create the impression you have eaten it." The numbers simply don't add up: if we in the West decided to offset even fifty percent of our emissions targets, developing nations would have to magically start emitting negative amounts of carbon. Commercial offsetting is no better; investigations routinely find companies fudging their figures, or outright lying. With no industry standard, there's nothing to measure improvements against; meaning companies can claim whatever they like.
9. Organic Food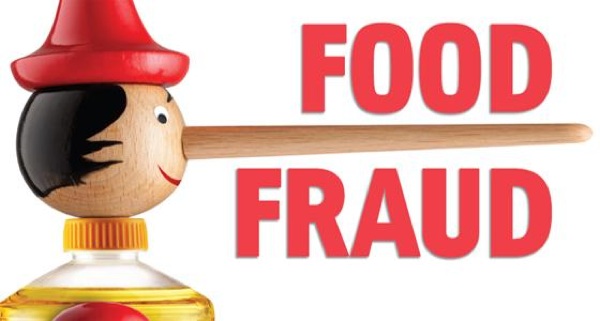 Organic foods are routinely billed as environmentally friendly and chemical free; despite being neither. All the nasty stuff we use in agriculture was developed to solve efficiency problems; take it away and you're back to square one. A liter of organic milk, for example, can require up to eighty percent more land to produce than regular milk. This means deforestation, destruction of habitats and other things you don't associate with organic. But wait, it gets worse: multiple studies have found high levels of pesticide in supposedly-organic food; while researchers have concluded eating it is no healthier and its production may lead to increased pollution. The chasm between what we expect and what we get from organic food has gotten so wide even die hard Greens have dropped it in favor of local and sustainable.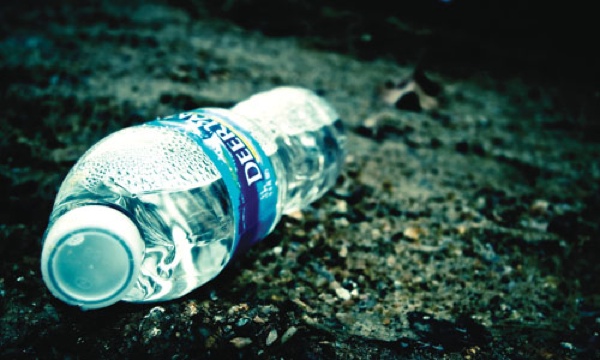 If you're in possession of a Y chromosome, you've probably experienced the waterless urinals in McDonald's. Insofar as you were thinking about such things, they maybe even seemed like a good idea; after all, saving that much water must be a good thing, right?
Well, not if you want to work without the constant stench of urine. Turns out stagnant pee doesn't react well with copper piping; and by that we mean it chews right through. Chicago City Hall wound up decommissioning their waterless urinals after that exact situation led to waste flooding the toilets. But what about day-to-day conservation, like in your home? Yeah, maybe—if your neighbors are flushing nonstop. In Germany people have gotten so good at keeping water usage down their sewers are getting backed up, forcing the utility companies to blast insane amounts of water through just to keep them working. As a result, water rates are skyrocketing—while little to no benefit is provided to the environment.
7. Insulation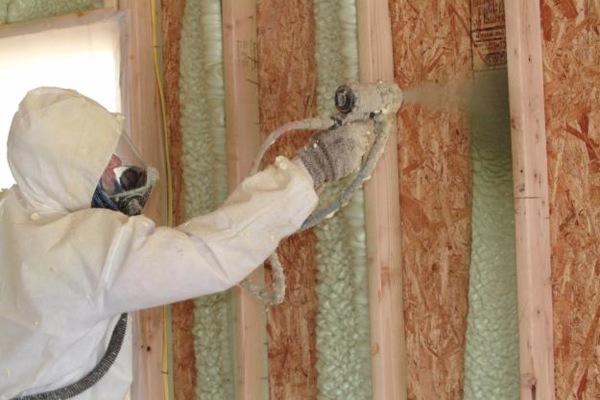 According to one green group, a single town with below-average insulation can waste as much energy in a year as the BP oil spill. By my maths, that's something like the equivalent of a bazillion oil spills happening annually. No wonder governments are subsidizing home insulation.
Which is great, so long as people buy the right type. See, skinning cats and insulating houses have one thing in common: there's no one way to do it. Some methods, such as mineral wool or denim, are super-green—others, involving blown hydrofluorocarbons, are like punching Mother Nature in the face. It's estimated this poisonous junk has a global warming potential nearly 1,500 times that of carbon dioxide, meaning it'll take roughly ten lifetimes to settle your environmental debt. Even worse, as demand for insulation grows, so does production, leading to more pollution and so on and so on until Armageddon.
6. Wind Turbines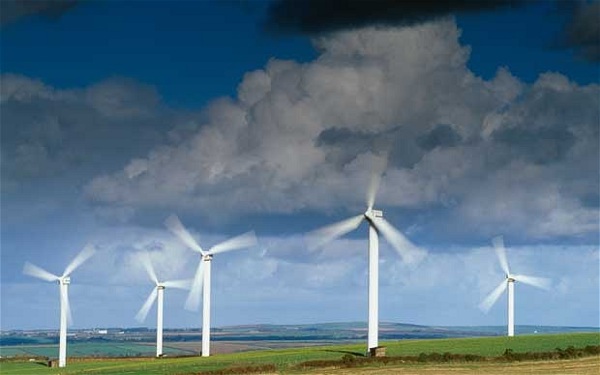 As anyone who's ever lived below an RnB-obsessed neighbor knows, hearing stuff you don't want to hear can be irritating as hell. Same applies to wind turbines.
To date no study has found a correlation between turbines and physical illness, though there may be an interesting mental one. According to that link, while people living near community-owned turbines rarely report health problems, people who have had them forced on their village often do. Complaints often focus on the low-level humming noise and shadow flickera sun-blocking side effect officially classed as an annoyance, but probably enough to send most of us into a blind murderous rage. Obviously they could just start building these turbines further away or go the Denmark route and give local people a stake in them, but that's probably too much to ask.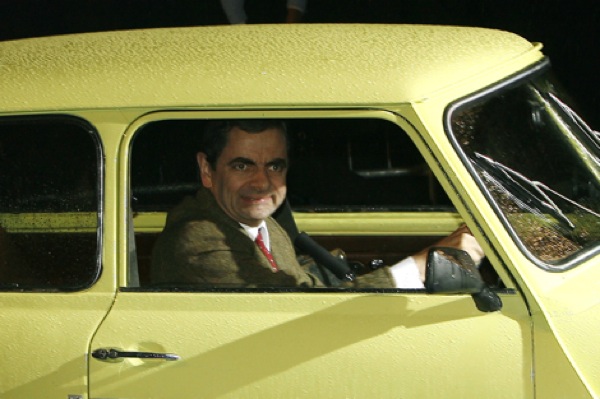 Okay Science, now you're just screwing with us. Regular cars are like environmental cyanide, how can electric ones possibly be worse?
It depends where in the world you are. As a Norwegian study pointed out, there's no benefit to driving a car powered by electricity from a coal-firing power station. If your town happens to be on an old fashioned grid, all you're doing by hopping in your losermobile is letting the world know you don't understand science. As an extra kicker, the manufacturing process for green vehicles is more polluting than your average gas-guzzler, and will remain so until market pressure speeds up technological breakthroughs. At the current rate you can probably expect that to happen sometime after the last trumpet.
4. Biofuels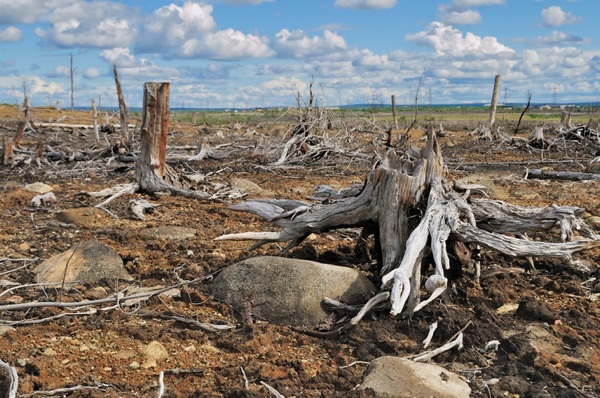 The Biofuel cause has been on the wane for a few years now, but that didn't stop Germany from attempting to make the switch in 2010. By bringing E10 to the pumps at 10 cents a liter cheaper than petrol, the government were hoping to boost the country's already impressive green credentials. You can probably guess where this is going.
The opposite happened: a joint study by nine European environmental groups found large-scale biofuel development had led to deforestation and a lack of farming land in South America, increasing the risk of famine. But it's not just E10, for years now environmental groups have opposed biofuels, arguing that their development wastes water and causes pollution. Yet the government keep on giving out subsidies, because apparently Obama hates petroleum and the environment.
3. Energy Efficient Light Bulbs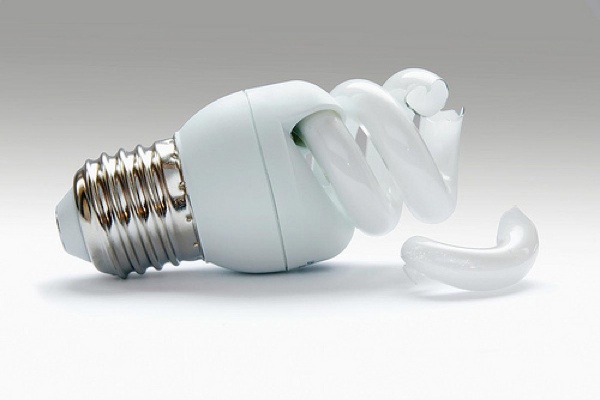 Remember that story about a woman having to call in a hazmat team to clean up a broken CFL light bulb? Pretty dumb right, it's not like there's enough mercury in there to cause harm, is there?
There is if you're involved in the production side. In Jinzhou, China, one manufacturer tested their workers and found 121 out of 123 were suffering from mercury poisoning, with one employee's levels being 150 times the acceptable amount. Another factory was required to hospitalize sixty-eight of seventy-two workers, while the reopening of decommissioned mercury mines has led to entire regions being decimated. So what's fueling this sudden boom in toxic substances? Demand from Britain and the EU, where we're apparently determined to go green at the cost of every single other nation on the planet.
2. Recycling
Now I'm not saying recycling is a bad idea; just that its delivery is far from perfect. See, as a global business, recycling is focused not on the environment but making money. This can lead to some weird ecological side-effects: for example, if domestic demand for recycled produce drops, suppliers will ship it halfway across the world to unload it, carbon footprint be damned. Likewise, recyclable materials are routinely discarded for no reason other than aesthetics. Take PVC—when melted it goes a funky brown color most consumers would avoid like Bronie slash fiction, so centers simply burn it.
Then there's our own ignorance. Most of us have no idea what plastics our city recycles. We just chuck it all in the recycling bin, a move likely to lead to energy-wasting hold ups at the plant and the stuff just getting burnt anyway.
1. Forgoing the Scientific Method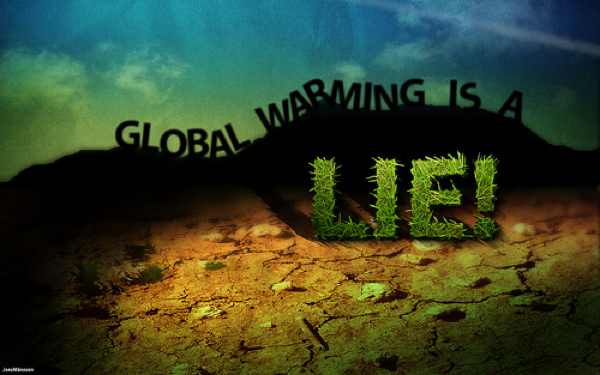 Imagine you work in a field where the future of the planet may be in your hands. Most of the smartest minds on Earth agree with you, governments are starting to pay attention and even the skeptical public are coming round to your way of thinking. What's the one thing you wouldn't do?
How about sabotage the scientific method? In 2009 a leaked cache of emails briefly made the world sit up and question the validity of climate research. While the falsified data claims were quickly disproven, the essential idiocy of those involved is pretty much inarguable. Rather than relying on peer reviewing to weed out shoddy research, some of the researchers at the CRU at UEA had apparently used their position to censor, silence debate and generally act like they had something to hide. The resulting storm completely destabilized public support for their research and made a mockery of their claim to scientific impartiality. That's not so much shooting yourself in the foot as blasting it off with a howitzer.
10 Problems With the Green Agenda – Listverse
H/t : @janggly  & @Carbongate
•••
PLEASE donate to Climatism to help keep the good fight alive! 
•••
See also :
---