Posted: October 15, 2021
Filed under: Climatism, Coronavirus
| Tags: Astra Zeneca, Australia, Breakthrough, Coronavirus, COVID19, Delta, Jay Bhattacharya PhD, Moderna, mRNA, NSW, Pandemic, Pfizer, science, Stanford School of Medicine, Vaccines
2 Comments
"The urge to save humanity is almost always a
false-front for the urge to rule it."
– H.L. Mencken
"Of all tyrannies, a tyranny sincerely
exercised for the good of its victims
may be the most oppressive."
– C. S. Lewis
•
If the issue were less tragic, one might quip that the editor of Australia's state-run media monolith was on holiday's for the taxpayer funded ABC to even begin to think about running this story for the great unwashed to digest.
That aside, up to date NSW.gov data observing "36 of the 49 aged care residents that died after contracting Covid-19 during NSW's Delta outbreak were fully vaccinated", is not an isolated case or issue in terms of unexpected relationships between the fully vaccinated and the non vaccinated.
The UK Health Security Agency recently released data showing an overrepresentation of fully vaccinated people contracting Covid-19 over the non-vaccinated, especially in the over 30 year old cohort where actual risks begin.
Via Dr Jay Bhattacharya (Professor Stanford School of Medicine. MD, PhD) :
Screenshot : https://twitter.com/DrJBhattacharya/status/1447915204071800838?ref_src=twsrc%5Etfw%7Ctwcamp%5Etweetembed%7Ctwterm%5E1447915204071800838%7Ctwgr%5E%7Ctwcon%5Es1_&ref_url=https%3A%2F%2Fclimatism.wordpress.com%2F
Source: https://assets.publishing.service.gov.uk/government/uploads/system/uploads/attachment_data/file/1023849/Vaccine_surveillance_report_-_week_40.pdf…
•
Three in four aged care deaths in NSW's Delta outbreak were fully vaccinated, data shows
By Amy Greenbank Posted 4h ago
Government data, released to the ABC, has revealed 36 of the 49 aged care residents that died after contracting COVID-19 during NSW's Delta outbreak were fully vaccinated.
All had underlying health conditions or were in palliative care.
Until now, the overall number last year's deaths in NSW aged care facilities had been reported weekly by the Federal Department of Health and their vaccination status occasionally mentioned in NSW Health daily updates, but no cumulative figure had been publicly released.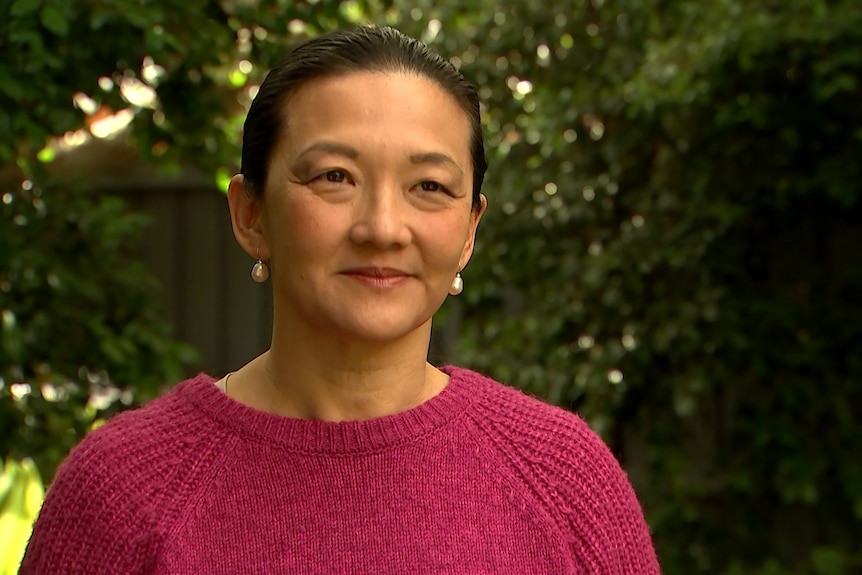 Professor Lee-Fay Low, who specialises in ageing and health at the University of Sydney, said it shows the elderly were still vulnerable.
"Last year, 33 percent of aged care residents that got COVID-19 died," Professor Low said.
"This year, it's come down to 14 per cent but it's still a lot higher than the 0.4 per cent of Australians that die if they get COVID-19."
When lockdown lifted in NSW on Monday, new health advice permitted aged care residents two fully vaccinated visitors a day and permission to leave their facilities to attend family gatherings.
Given community transmission of the virus was expected to rise as restrictions ease, Professor Low said residents and families should be asked what level of risk they were willing to accept.
"There's a balance, if you're trapped, locked in a home which can't meet your needs for love and can't see your grandchildren, how do you balance that against maybe a 14 per cent chance of dying if you get COVID?"
Professor Low was concerned that some aged care facilities were rejecting health advice and enforcing tighter restrictions without consulting families.
"Because it was so catastrophic last year when there was an outbreak in nursing homes, facilities are really scared to reopen, and I think we should shift that risk balance towards wellbeing a bit more."
Vicki Dowling's mother Lorna Willmott is a resident at Ashfield Baptist Homes in Sydney's inner west.
"It's time to move on," Ms Dowling said.
"There's risks in life with everything we do. There's a risk when we get in the car and cross the road."
Three in four aged care deaths in NSW's Delta outbreak were fully vaccinated, data shows – ABC News
•••
Covid-19 Related :
---