Posted: May 2, 2016
Filed under:
Uncategorized
Leave a comment
Europe's green energy basket case is unraveling rapidly and yet the ideological push for expensive, intermittent unreliable, feel-good energy drives on, stoked by climate guilt, fear and votes.
A hastily driven green fantasy, lavishly fed with billions upon billions of dollars of other-peoples-money, in the form of massive government subsidies. Handouts without which, wind, solar and other feel-good forms of renewable (unrealiable) energy would collapse, as is happening right now in Scandinavian countries.

Green centralised planning, like central economic planning of socialist regimes gone by, has failed with truly devastating economic results…
STOP THESE THINGS
When the wind industry and its worshippers start chanting their mantras about the 'wonders' of wind, it isn't long before they start preaching about the examples purportedly set by the Europeans; and, in particular, the Nordic nations.
That the great wind power fraud was driven by Denmark's struggling turbine maker, Vestas probably has a fair bit to do with the worshippers' fanatic-cult-like veneration of Scandinavia.
But, hold the phone?
It seems that economics works in precisely the same fashion in Denmark, Sweden, Finland and Norway, as just about everywhere else (save Cuba and North Korea, say?).
When you're trying to sell a 'product' with NO commercial value, the 'business' – for want of a better word – can only be about what you can extract from gullible/compliant governments (and unwitting power consumers), in the form of massive and endless subsidies.
Now, in the wind industry's heartland, the Danes…
View original post 2,104 more words
---
Posted: May 2, 2016
Filed under:
Uncategorized
2 Comments
NASA GISS' asphalt car park and airport based, UHI affected thermometers are much more accurate records of global temperature than satellite, visual and or historical ones combined. /sarc
Real Science
Last summer, University of California scientists made this hysterical claim about the Zachariae Isstrom glacier in northeast Greenland.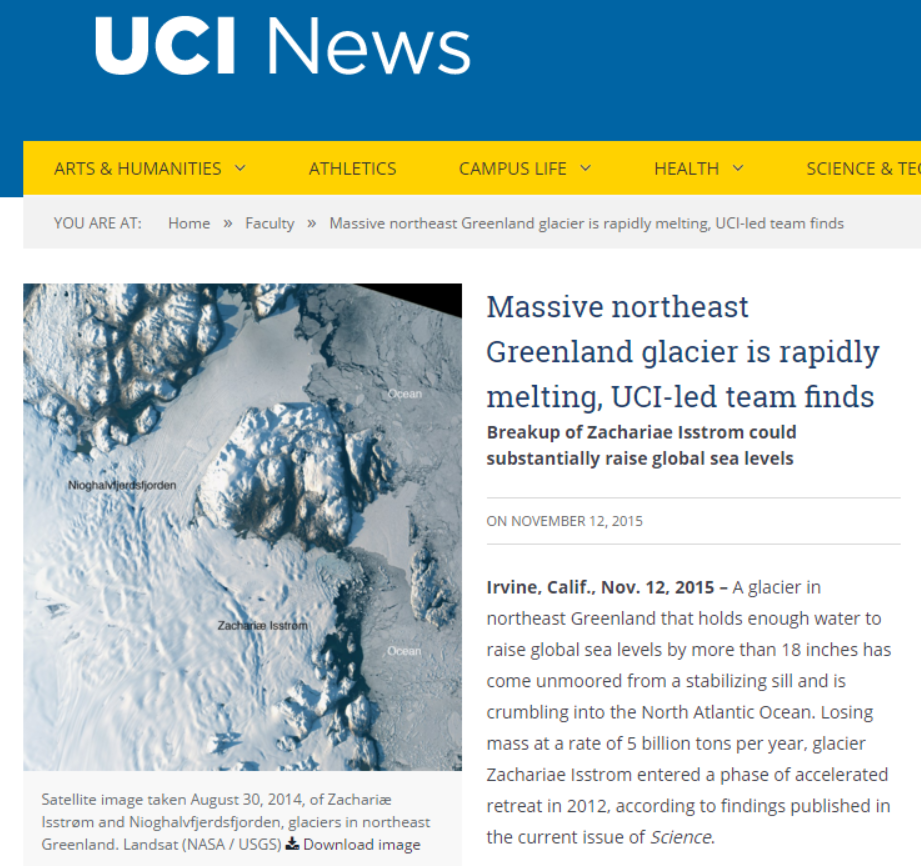 Massive northeast Greenland glacier is rapidly melting, UCI-led team finds
It's a great story, only problem is it is a complete fabrication. If anything, the glacier has grown since 2012.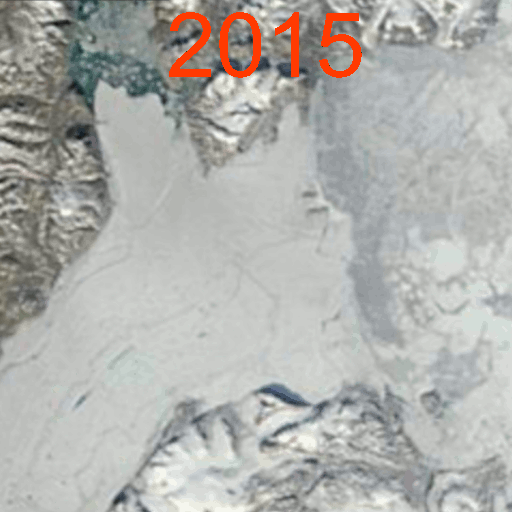 2012: EOSDIS Worldview 2015 : EOSDIS Worldview
In 1940, scientists reported that glaciers in Northeast Greenland were receding very rapidly, and were "nearing a catastrophe."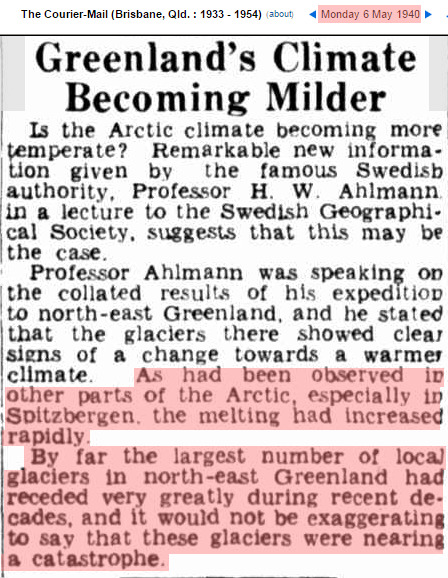 06 May 1940 – Greenland's Climate Becoming Milder – Trove
The glaciers are still there, there is no catastrophe, and the only thing that has changed is that the fraudsters at NASA have erased the 1940's warmth in that region.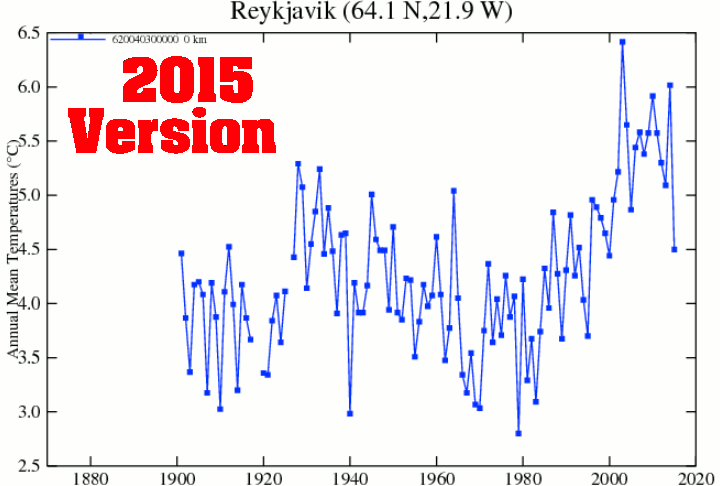 If the glaciers were receding rapidly in 1940 and are not now, then it must have been warmer in 1940 than it is now. But logic and data are not a part of the criminal venture…
View original post 4 more words
---