New York Times Caught Lying – Yet Again
Posted: April 19, 2016
Filed under: Alarmism uncovered, Climate Alarmism, Climate History, Extreme Weather, Fact Check, Fires, Green Agenda
| Tags: Alarmism, Bush Fires, Climate Change, climate lies, Global Warming, New York Times
Leave a comment
What other climate news does the New York Times blatantly lie about in order to advance their global warming agenda?
Real Science
The New York Times is lying about climate yet again, claiming that last year was a record fire year at 10.1 million acres and it was due to climate.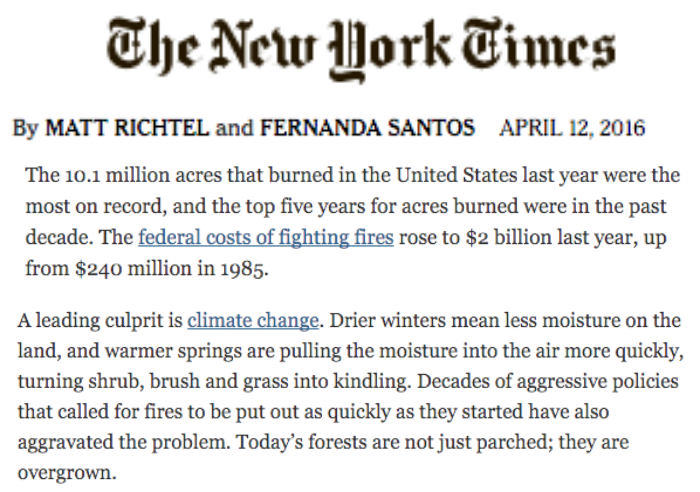 Wildfires, Once Confined to a Season, Burn Earlier and Longer – The New York Times
The level of fraud is off-scale. The New York Times reported in 1938 that more than twice that many acres burned in 1937. Why didn't Matt Richtel and Fernanda Santos research their own paper?
The US Forest Service reported that five times as many acres burned in the early 1930's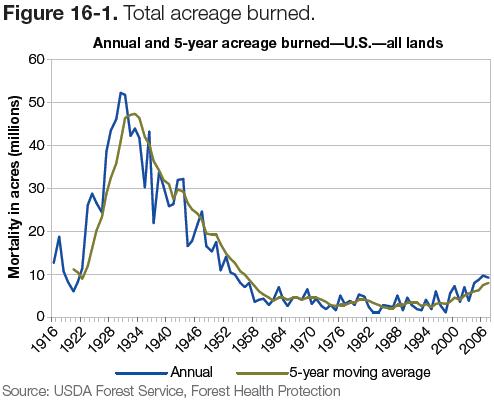 Indicator 3.16: Area and percent of forest affected by abiotic agents
But their fraud gets much worse. When CO2 was at pre-industrial levels, forest burned almost fifteen times as much land in the US.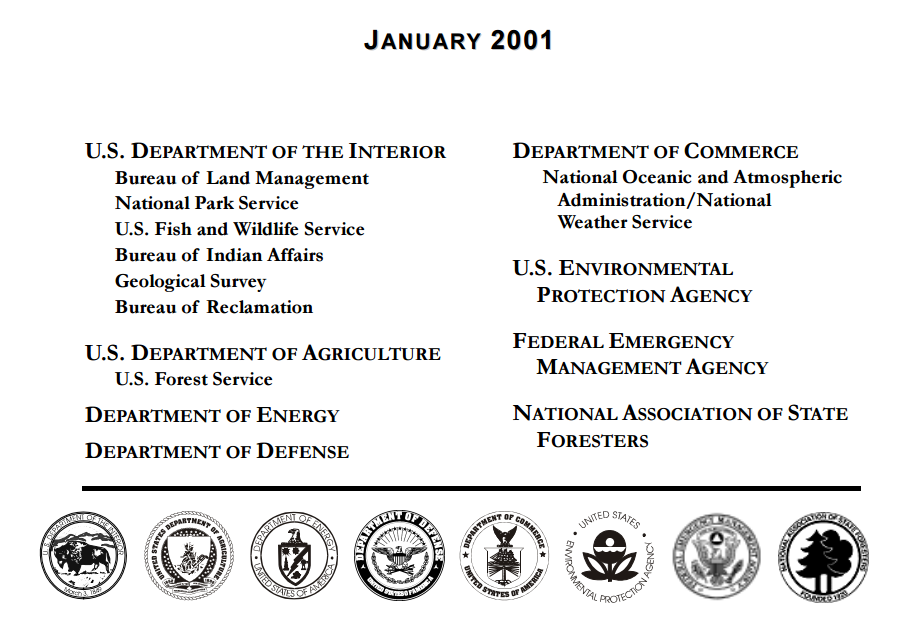 https://www.nifc.gov/PIO_bb/Policy/FederalWildlandFireManagementPolicy_2001.pdf
Outside of Alaska and California, last year was not a big fire year. The Rocky Mountains were…
View original post 31 more words
---