The Incredible Heatwave Of January 1896 In Australia
Posted: February 11, 2016
Filed under:
Uncategorized
Leave a comment
Not hard to see why Australia's warmist Bureau of Meterology (BoM) start the AU temperature record post 1916.
Any data pre 1916, that includes record breaking temps from the "federation drought" era (1895-1902), would simply destroy their late 20th century warming narrative.
Real Science
The frequency of very hot days in New South Wales has dropped off sharply since the 19th century. During January 1896, Bourke had 18 days over 110F (43C)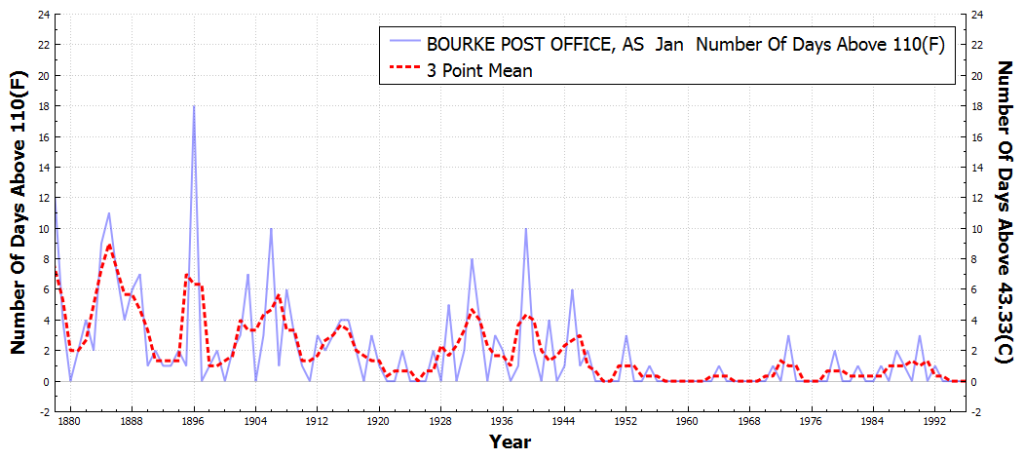 The graph below shows the daily maximum temperatures at Bourke during that month, which peaked at almost 49C.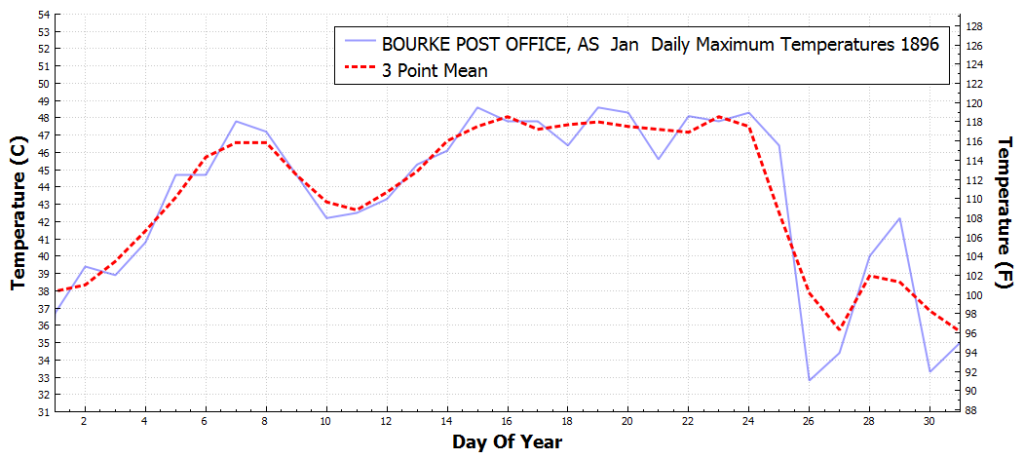 ---