What Could Possibly Go Wrong?
Posted: February 10, 2016
Filed under:
Uncategorized
Leave a comment
Real Science
The Sydney Observatory shows several degrees warming since the 1940s.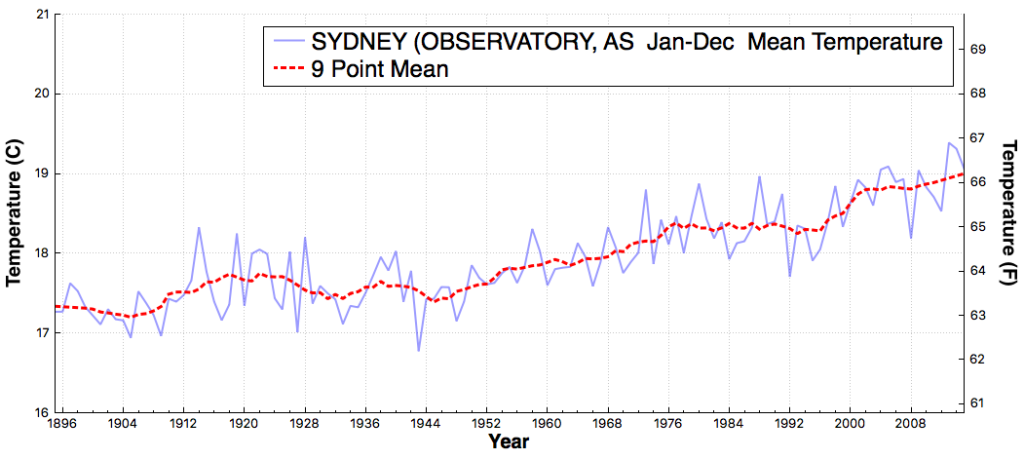 It is carefully situated next to a couple dozen lanes of asphalt, with a tall building reflecting the afternoon sun on to the thermometer.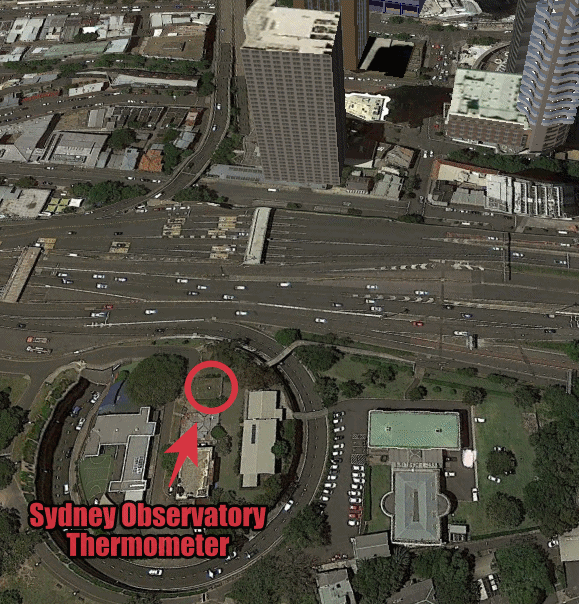 Despite all of this, there has been no increase in the frequency of hot afternoons, which peaked in 1926.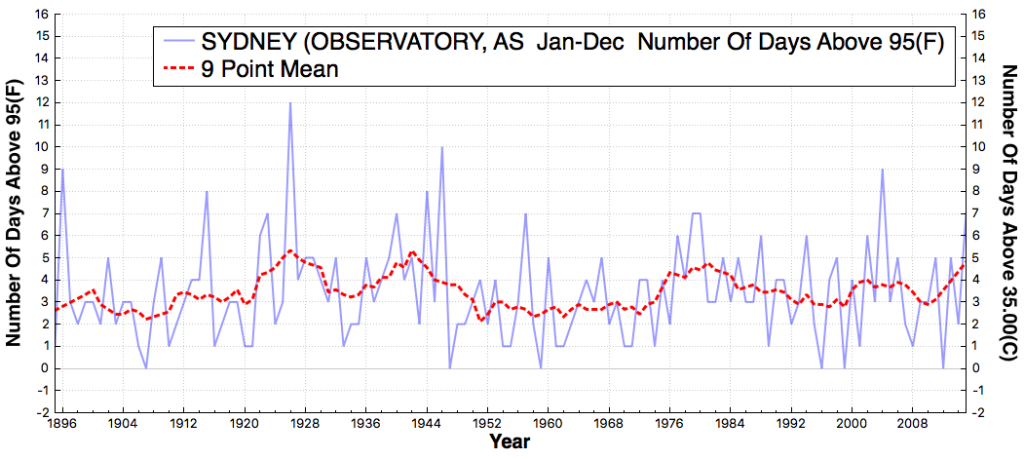 Rural stations in New South Wales show a sharp decline in the frequency of hot afternoons.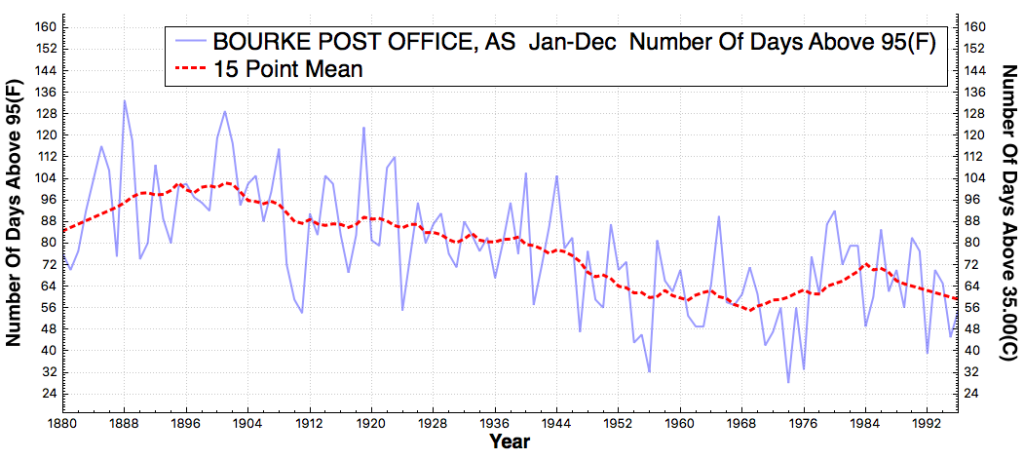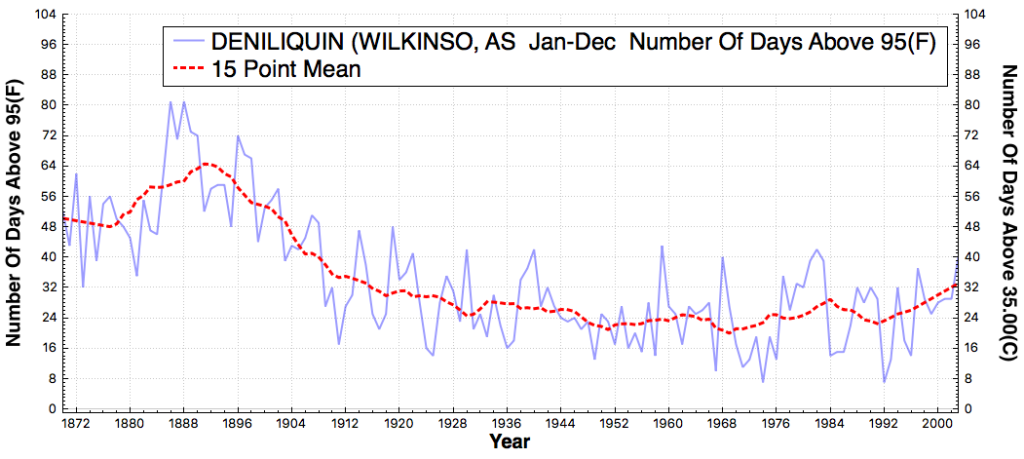 Government climate scientists prefer surface temperatures over satellites, because they can manipulate the station selection and give them the answer they are looking for.
---